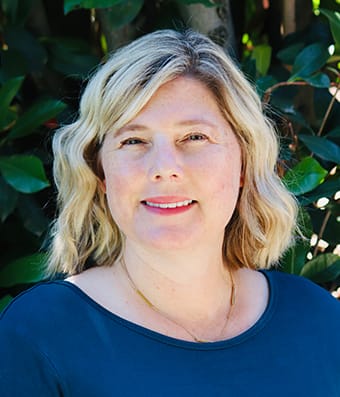 Dr. Liesl Peterson
Dr. Dr. Liesl Peterson grew up in the San Francisco Bay Area. She was first introduced to the Santa Barbara area as a child going to the UC Santa Barbara family summer camps. She was happy to return to complete her undergraduate degree in Biological Sciences at UCSB, and then head to Davis to complete her doctorate in veterinary medicine at the University California at Davis in 1997. 
She was fortunate enough to practice for twenty-four years in the Bay Area where she and her husband could be close to family and raise their children. 
The pull of Santa Barbara continued through the years for vacations that never felt long enough. Dr. Peterson and her husband elected to fly their newly empty nest to Santa Barbara, now that their children have spread their wings. 
Liesl has a passion for all aspects of family veterinary care. Her goal is to provide compassionate care, guidance and support through all of your pets' life's stages. She particularly enjoys dentistry ultrasound and dermatology. 
When she is not at the hospital, Dr. Peterson enjoys spending time with her family which includes two boys and two French bulldogs, Buttercup and Hobbs, who clearly run the show and find new ways to keep everyone entertained.