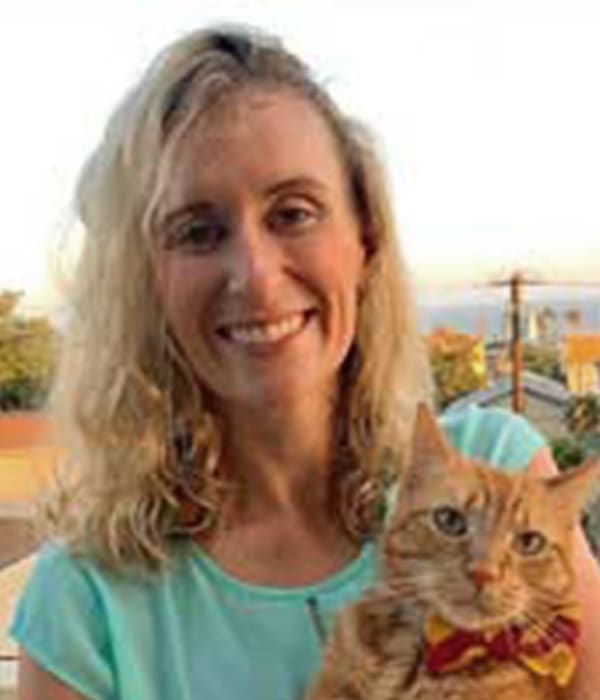 Dr. Katie Sahyouni
Dr. Katie Sahyouni grew up in Arcadia, California and attended the University of Southern California, where she graduated with a degree in Biomedical Engineering and a minor in Art History. She then went on to graduate from the UC Davis School of Veterinary Medicine.
Dr. Sahyouni has a strong professional interest in canine and feline Internal Medicine and is proficient in the use of endoscopy as a diagnostic and therapeutic tool.
Dr. Sahyouni currently lives in Ventura with her orange kitty, Cheesy Puff, her Australian Shepherd, Motts and her newly adopted Golden Retriever, Sally. In her free time, she loves to surf, scuba dive, hike, and watch Trojan football.